A casual dining experience with great food!
The Green's Grille and Pub at the Woburn Country Club offers a fine dining experience in a casual setting. Our highly experienced chef, Seuy Chan, prepares a variety of gourmet specials along with our casual dining menu offered at both lunch and in the evening. We also accommodate small events in the pub during off peak hours. We can accommodate parties up to 25 people, offering a wonderful selection of entrees both plated and buffet style. The impeccable service combined with the English pub décor makes a perfect setting for any functions. Plenty of parking, handicap accessible with outdoor patio seating along with free Wi-Fi!
Exclusive Bar Available
Martinis - Live Entertainment
Dinner & Luncheon Menu
A variety of gourmet dishes!
Sunday Brunch
Specialty Omelet's
Quiet Evening Dining
Private & Personalized
Restaurant Hours
Sunday Brunch:
8:00AM to 1:00PM
Monday: 4:00PM to 10:00PM
Tuesday & Wednesday:
Lunch 11:30AM
Dinner 4:00PM
(kitchen closed at 10:00PM)
Thursday & Friday:
11:30AM to 12:00 midnight
(kitchen closed at 10:00PM)
Saturday: 4:00PM
(kitchen closed at 10:00PM)
(Bar closed at 12:00 midnight)
Our Sunday Brunch
Breakfast Brunch on Sunday is served from 8:00am to 1:00pm filling consisting of an Omelets & Egg station, French toast, Belgian waffles, Fresh Fruit, Bacon & Sausages, Bloody Marys and more!
Green's Grille & Pub Dinner Menu
Hot & Cold Appetizers and Soups
Lobster and Crab cakes Stuffed Mushrooms $12.95
Served with aioli sauce Fried Crispy Peppercorn Crusted Calamari $7.95
With banana peppers topped with Marinara sauce Extra Crispy Chicken Wings (10pcs) $8.95
With celery and carrot sticks ; blue cheese or ranch ; and a choice of two sauces ( teriyaki, buffalo, honey mustard) Honey Chipotle Chicken Fingers (5pcs) $8.95
Garnish with Julienne spring vegetables Fresh Mozzarella Cheese and Tomato Salad $9.95
With sliced red onions drizzled with balsamic vinaigrette Vegetarian Spring Rolls Extra Crispy $6.95
With Sweet and Sour Sauce
Lighter Faire , Soups, & Salads
House Garden Salad $3.95 Classic Caesar Salad $4.95 Family Style Garden Salad $8.95 Family Style Caesar Salad $10.95 Mediterranean Salad $8.95
served with bacon bits, goat cheese, sun dried tomatoes, olives, and drizzled with Balsamic dressing Homemade Soup du Jour Cup $3.95 Bowl $4.95
Classic Caesar Salad with Chicken $13.95
With Grilled Shrimp …$14.95 The Green's Grille & Pub Clam Chowder
Cup $4.95 Bowl $5.95
House Specialty Salad Plates With Chicken $12.95
Blackened Scrod $13.95
Add Steak Tips $2.00
Green's Grille & Pub Burgers & Sandwiches
1/2 Pound Angus Burgers $6.95
(Add $.50 each Topping)
Fairways Cajun Burger $8.95
Sliced mushrooms, tomatoes, onions and Swiss cheese
Grilled Reuben $7.95
Sliced corned beef, sauerkraut, Swiss cheese, and 1000 island
Hot Pastrami $7.95
Thinly sliced pastrami sautéed with peppers, onions and cheese
Steak Tip Sandwich $10.95
Grilled steak tips with sautéed peppers, onions, and cheese
All sandwiches served with French fries; Sub Jumbo onion rings $2.50

19th Hole Burger $8.95
With bacon, cheese, mushroom, peppers, and onions The "Wu" Burger $8.95
With bacon, BBQ sauce, and cheese, topped with onion rings Turkey Club Sandwich $8.95
With bacon, BBQ sauce, and cheese, topped with onion rings Gourmet Chicken Sandwich $8.95
Grilled chicken topped with spring vegetables, bacon, and provolone Gourmet Haddock Sandwich $8.95
Fried haddock filet with julienne spring vegetables and chipotle tartar sauce
The Green's Grille Entrees
Char Grilled Tender Steak Tips $16.95
Brushed with BBQ Sauce Char Grilled 12oz.NY Sirloin $18.95
Topped with Madagascar sauce Herbed Crumb Crusted Rack of Lamb $20.95
Frenched rack of lamb in a roasted red pepper lamb au jus Char Grilled Cowboy Rib-eye Steak $19.95
Brushed with BBQ sauce. Topped with sautéed mushroom, peppers, and onions. Char Grilled Swordfish or Salmon $18.95
With lemon caper butter sauce Baked Haddock $16.95
With our Ritz cracker herbed crumb topping Walnut Crusted Sea Scallops $20.95
Served with risotto and julienne spring vegetable With vermouth chive cream sauce New England Style Shrimp & Scallop Pie $17.95
In a lemon butter garlic sauce with our Ritz cracker herbed crumb topping Green's Grille & Pub Style Fish & Chips $16.95
With French Fries, Onion Rings, and Homemade Cole Slaw Pub Style Lobster & Lump Crab Cakes $24.95
With Aioli sauce
Pasta & Italian Specialties
Chicken Arrabiata $13.95 (Add Shrimp $3.00)
Chicken and Penne pasta with diced tomatoes & peppers, sun-dried tomatoes and chili flakes Chicken,Broccoli and Penne $13.95 (Add Shrimp $3.00)
Chicken and Penne pasta with diced tomatoes, Parmesan cheese, in a white wine butter sauce Baked Chicken Parmesan $15.95
Breaded chicken breast topped with marinara sauce, melted provolone cheese. Choice of pasta Chicken Florentine $15.95
With sautéed spinach, mushroom, vermouth basil cream sauce. Choice of pasta Shrimp Scampi $18.95
Jumbo shrimp with diced tomatoes in a white wine lemon butter sauce. Choice of pasta Pan Seared Veal Marsala $18.95
With wild mushroom Marsala wine sauce. Choice of pasta Fairways Pasta Supreme $16.95
Sautéed Chicken, Tomatoes, Olive, Capers and Onions in a white wine and marinara sauce. Served over fettuccini with garlic bread
Kids Menu
Kids Chicken Fingers $6.95
Kids Spaghetti and Meatballs $5.95
Kids Grilled Cheese $4.95
Side Orders
Baked Potatoes $3.95 Jumbo Onion Rings $6.95 Steak Fries $3.95 Garlic Mashed Potatoes $3.95 Rice Pilaf $3.95 Vegetable Medley $3.95 Homemade Thin Sliced Onion Rings $3.95 Sweet Potato Fries $4.95

• Consuming raw or undercooked meats, poultry, seafood, SHELL-FISH, or eggs may increase your risk of food borne illness

We gladly accept:
Green's Grille Luncheon Menu
Our Luncheon Menu is Seasonal.... check back with us on May 1st!
Green's Grille & Pub Sunday Brunch
Served 8:00am to 1:00pm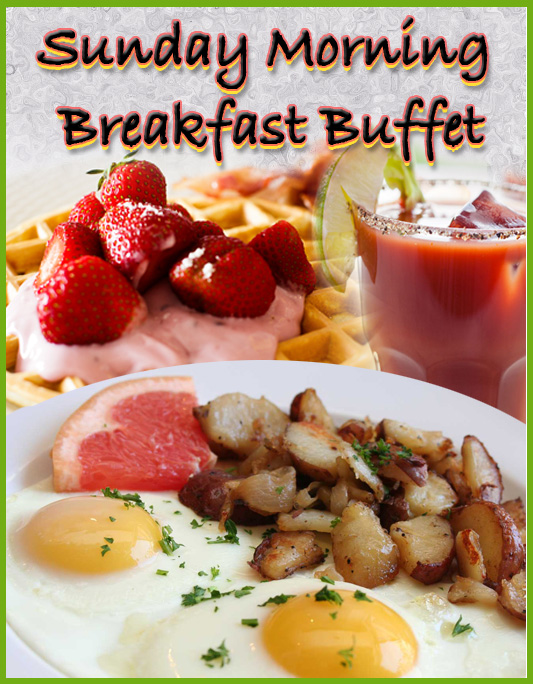 Join us at the our Sunday Morning Breakfast Buffet Our Breakfast Buffet includes: Fresh Fruit and Pastries Breakfast potatoes Omelets & Egg station Bacon Sausage and ham Waffles French Toast Pancakes with Whipped Cream and Strawberries Coffee and toast. (Bloody Marys served at 10:00am)
$10.95 per person
For reservations (up to 16) Call 781-933-7666 or email paul@fairwayscc.com $6.95 for kids under 10